Sono le ultime ore del 2012, le ultime riflessioni, con i pensieri che volano e ritornano come rondini..
la voglia di viaggiare che ci accompagna, la voglia di continuare il percorso dello spirito nel LIBERO ARBITRIO.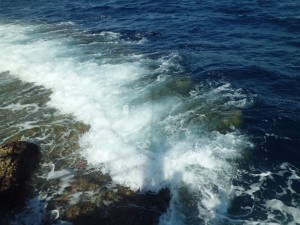 UNA NAVE
La mia nave
sensazione intensa di vita
fedelta' e amore
compiacimento concreto
ragionevole segno
per una partenza….
punto da scrutare
senza rimpianti
simultaneo commiato
dai venditori del nulla
ignota SAIGON amara e intensa
da urlare ad alta vove
con sonorita' virile
sogno contro le mille miserie
AMORE mio. oceano infinito
energia rinnovata
ACCOMPAGNAMI!
Assurbanipal
Krong Preah CAMBOGIA, regione Kompong Som
31 dicembre 2012
These are the last hours of 2012, the latest thoughts, thoughts that fly and return like swallows ..
the desire to travel that accompanies us, the desire to continue the path of the spirit in FREE WILL.
Heaven on earth .. to internalize to smile ..
A SHIP
My ship
intense feeling of life
loyalty 'and love
complacency concrete
reasonable sign
for a start ….
point to Peer
no regrets
simultaneous farewell
by sellers of nowhere
unknown SAIGON bitter and intense
the screaming high Vove
with sounds' manly
dream against the thousand miseries
LOVE mine. infinite ocean
renewed energy
Come with me!
Assurbanipal
Krong Preah CAMBODIA, region Kompong Som
December 31, 2012