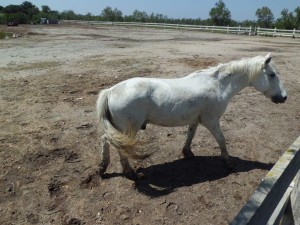 Che la luce risplenda su papa FRANCESCO
Il sito Assurbanipal.net si unisce alla gioia per l'elezione del nuovo papa alle ore 19.06  Italiane di oggi mercoledi' 13 marzo 2013 ,
il cardinale argentino BERGERGOGLIO
di origini Italiane della regione PIEMONTE,
con il nome di FRANCESCO,
che sia illuminato sulla strada difficile della comprensione.
Degno nel nome di SAN FRANCESCO D"ASSISI
La commozione va anche al grande popolo Argentino e ai popoli LATINI, un grande abbraccio dalla famiglia del sito..
ASSURBANIPAL
SHARM EL SHEIK ADHABA
13 marzo 2013
Let the light shine on Pope FRANCESCO
The site Assurbanipal.net joins the joy at the election of the new pope at 19:06 Italian today Wednesday 'March 13, 2013,
the Argentine cardinal BERGERGOGLIO
of Italian origins of the region PIEDMONT,
by the name of Francesco,
that is lit on the difficult path of understanding.
Worthy of the name FRANCIS D 'ASSISI
The emotion is also the great Argentine people and peoples LATINI, a big hug from the family of the site ..
Assurbanipal
SHARM EL SHEIK ADHABA
March 13, 2013